Upload
Horizon Security Services
Doha, Qatar
Posted 2019/05/25 08:04:30
Expires 2019-07-24
Ref: JB3893259
Job Description
Makes sales contacts, researches customer needs and develops application of products and services.

Develops and delivers sales presentations and closes sales.

Participates in sales forecasting and planning.

Participates in development of new products, modification of existing products and termination of ineffective products.

Manages technical aspects of committees and working groups.

Timely manages assigned sales budgets.

Develops and maintains communications in a cooperative and professional manner with all levels of staff and customers using

established guidelines.

knowledge of ELV systems (structure

d

cabling, CCTV, Network, telephony, Access Control, Audio Visual)
Skills
Education
Engineering (Electrical, Electronic, or Communication)
Skills
3 - 6 years of field sales experience or equivalent.
Valid Driving License.
Apply Now
Job Details
Requirements
Employer (Private Sector)
Employment Status
Full time
About This Company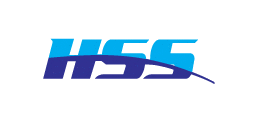 Horizon Security Services
Other
Horizon for Security Services Company (HSS) is a Qatari Company based in Doha and a leading company in the field of telecommunication solutions and services as well as low current systems, IP telephony, and data networks. A one-stop source for telecommunications and networking solutions with a concentration on professional services, HSS offers a variety of products and services to satisfy even the most complex organizational requirements. HSS has its offices in Doha, Riyadh, Jeddah, Amman and Ramallah, and boosts a strong reference list and successful case studies.
Similar Jobs